Pastoral and Support Staff

Pastor Kris Beckert
Pastor Kris grew up in the Philadelphia region and was trained as an environmental scientist before God changed her plans and called her into ministry. In addition to being known as the "Pastor of Fun," you may see Kris running around New Cumberland or playing hockey. She is always up for a good cup of pumpkin spice coffee and conversation about life and faith.

Contact Information for Pastor Kris:
email:
pastorkris@tablelifechurch.org
Staff Announcement –

September 19, 2022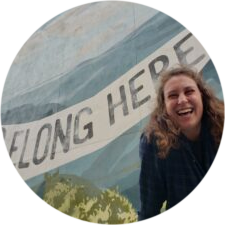 Olivia Edmunds
Director of Family Ministries
We are excited to announce that Olivia Edmunds will be joining the staff of Table Life Church as our new Director of Family Ministries. In this new position at our church, Olivia's responsibilities will include overseeing the span of ministry from Nursery to High School, ministering to parents, and equipping those serving in youth and children's ministry. We are grateful for how Olivia will bring a wealth of knowledge and experience to this important role.
Olivia is a former United Methodist Pastor's Kid who grew up all over the Eastern PA UMC Conference. She is most recently from Lebanon PA where she was living and working at Gretna Glen Camp Retreat Center as their Guest Service Manager. In that role, she managed events for children, youth and adults that were designed to let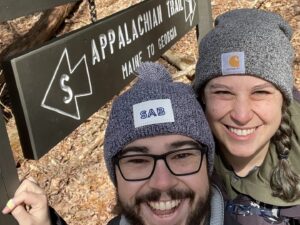 people experience the love of Jesus. Oliva has a heart for helping children and youth discover the Bible and form authentic relationships with their Creator God. She believes that Jesus' call to let the children come to him is one of the biggest jobs the church has and hopes to continue to make Table Life a place where children of all ages feel like they belong. Olivia and her husband Jake got married in May of 2021. They currently live in Harrisburg and are enjoying being a couple blocks from Midtown Scholar, their favorite bookstore. Olivia loves the outdoors, the TV show Survivor, cooking good food and getting book recommendations.
Olivia will officially begin her journey with us on

October 10, 2022

, and we hope you will join us for an informal Meet-and-Greet following worship on Sunday October 16th to welcome her to our staff team. Until then, please be in prayer for Olivia as she transitions into this new role. At Table Life Church, we consider youth and children to be integral to our mission and congregational life, and we can't wait to see what God will do in this next chapter!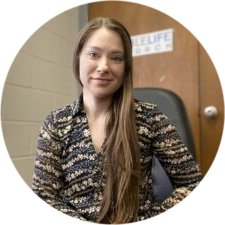 Bekah Kratzsch
Bekah grew up in Central PA and after attending Eastern Nazarene College where she earned bachelor's degree in Psychology returned to PA to work in the community as a caseworker serving individuals in the community. She has attended Table Life Church since 2004 and has been the Church Administrator since December 2019.
Bekah also got her "Mrs. degree" at ENC and has been married to Alan Kratzsch for 16 years. Alan & Bekah have 2 children: Genevieve, 13, and Alan J. (Yossi), 3. She enjoys baking, everything Harry Potter, Hallmark movies and kayaking on the Susquehanna.
Contact Information for Bekah:
email:
office@tablelifechurch.org