Local Partners in Mission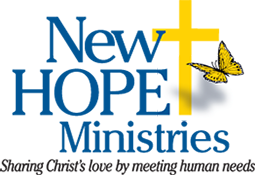 NEW HOPE MINISTRIES NEWS AND UPDATES!
New Hope Ministries
New Hope is a partner to churches in the area that provides food, employment counseling, emergency housing assistance, English language classes, after-school programs for kids, and much more for the needy right here in our area.
Table Life Church partners with New Hope in a variety of ways. We have set teams that volunteer at the Lemoyne location on the second Saturday of every month. Our kids and teens volunteer periodically and we hold regular donation drives for food. We are ALWAYS collecting toiletries for donation. At Christmas, our congregation was thrilled to participate in purchasing gifts for Christmas Express. And we host New Hope's Senior Christmas Banquet when given the opportunity.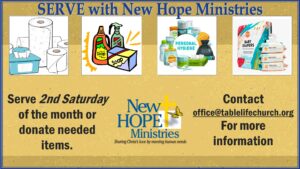 It is such a privilege to partner with such a great organization! Dave and Cindy Earp do an excellent job of keeping us connected and aware of opportunities to serve with New Hope. If you'd like to get involved, watch the New Hope bulletin board (Between the bathrooms in the foyer) or contact Dave (717-712-3764) or Cindy (717-712-3393).
Questions? Contact Cindy Earp 717 712-3393 call or text or cindyearp@yahoo.com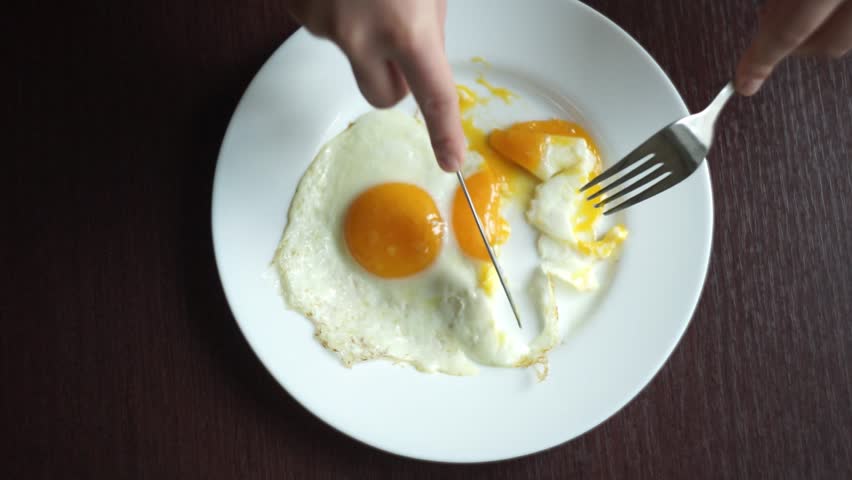 @ Market Street Church, Harrisburg
Area churches share in this ministry to the homeless and under-employed. A full breakfast is prepared and served each Sunday morning.
Our church serves on the second Sunday of each month.
If you would like to join in this ministry of loving compassion, please contact Dave Smith (717-979-2502 or 717-774-5423).

Capital Area Pregnancy Center/
Life Choices Clinic
This local ministry, located in Camp Hill, provides services to women who are in a crisis pregnancy situation, need an ultrasound, need counseling regarding alternatives to abortion or post-abortion counseling. They also provide assistance to new moms to help them get started with their newborn.
We support CAPC financially through their fund-raisers, and also by volunteering our services in various ways. To contact CAPC, go to their website capc4u.org, or call them at 717-766-4410.