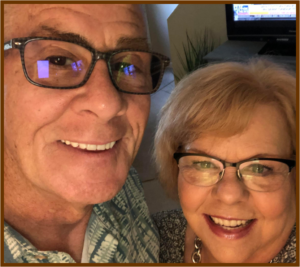 Who is in your home?
What are you doing together or separately to pass the time?
We have taken the Opportunity to do A little remodeling of our family room well mainly Curt I get to Decorate. 🙂 And we have started to redo some landscaping as well as our outdoor living space.
What do you miss most about being together with the people of Table Life Church?
So miss the smiles, taking the min. to pass the peace .So miss Jane sitting behind me, hearing her beautiful voice when we sing and having communion as a family, oh and of course the hugs.
How can we pray for you?
Curt's RA-with all the work he has been doing it has given him a flare up. Me (Barbie)-still have issues with my right leg and difficulty sleeping. But I do want to give thanks as I am on new medication that has helped. I don't have to use my cane all the time.