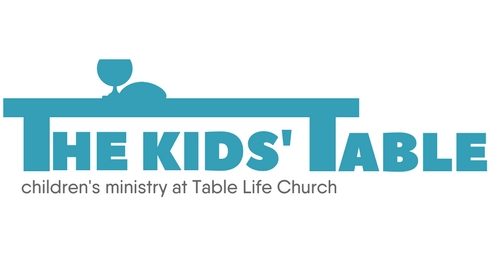 Kids' Table Time
During this time of COVID-19 and social distancing, The Kids' Table is STILL happening! We miss our kids and are getting creative with The Kids' Table. Pastor Becky is making videos for the kids twice a week! By doing this, we hope to maintain a relationship with our kids and give them a familiar face (Or two!) in this time of uncertainty. These videos not only entertain the kids, but actively involve them in learning the Way of Jesus-even though we are physically separated. We love you kiddos and cannot wait to be together again!
There is a new video posted every Wednesday evening and Sunday morning.

You can find the videos on the Kids' Table YouTube Page by clicking → HERE
Regularly Scheduled Kids' Table Events:
Christian Education
We have Christian Education
every Sunday from 9:45- 10:45.
Nursery care is available during for
birth-2 years old.
Preschool/Kindergarten class meets in room 107 for ages 3-kindergarten.
Elementary class meets in room 105.
Both Preschool/K and Elementary classes utilize the Whirl Lectionary Curriculum, which our kids and teachers love.
Family Worship and Children's Teaching Time
We believe that there's a place at the table for everyone meaning our children belong in worship with us on Sunday morning. Children aged 3 and up remain in the sanctuary for our musical worship and are then dismissed during the sermon for an age appropriate teaching time.
At that time, our children enjoy a lesson based on the same passage being preached in the sanctuary. This allows you to have a family discussion about the text.
Our children then come back in time to come to the Lord's table with their families.
Kids 2 and under are absolutely welcome in the sanctuary, but nursery care is available during worship.
During the school year, children age 3 and up participate in our Caravan program on Wednesday nights from 7-8 pm.
Our preschoolers walk through the Cubbies curriculum.
Our Searchers are in Kindergarten through 2nd grade.
Our Adventurers are in 3rd-5th grade.
Both of these older groups earn badges in a variety of subjects from bible knowledge to astronomy to personal hygiene.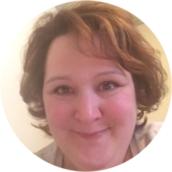 Becky Wolfe, Pastor of Children's Ministry
Email: rwolfenaz@gmail.com