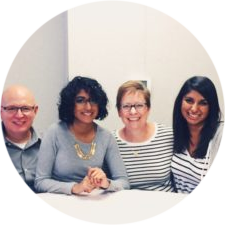 Pastor Rob Kazee
Rob has served as pastor and missionary in the US, Romania and Italy. His claim to fame is that he is Jane's husband and Abby's and Lilly's dad. When Rob is not doing the work of the pastor, you might find him learning the art of fly fishing on the Yellow Breeches.

Pastor Becky Wolfe
Office Administrator and Pastor of Congregational Care and Fellowship
Becky wears many hats in our office. While serving as office administrator, Becky is also a licensed minister in the midst of her studies for ordination. She and her husband Jeff have six children and three grandchildren.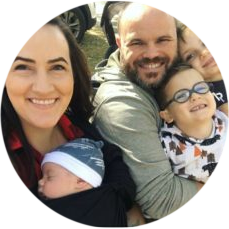 Pastor Dave Myers
Pastor Dave and Julia started their ministry at Table Life Church in July 2017. They have three children (Elise – 5, Bennett – 3, Teddy – <1). Dave grew up in our church and he and Julia come to us from California, where they ministered for 11 years.

Pastor Jeff Wolfe
Pastor of Spiritual Formation
Pastor Jeff brings a wealth of experience and knowledge to his role as Pastor of Spiritual Formation at Table Life Church. Along with his leadership in our worshiping community, Jeff is also a licensed counselor, dad to six, and grandpa to three.